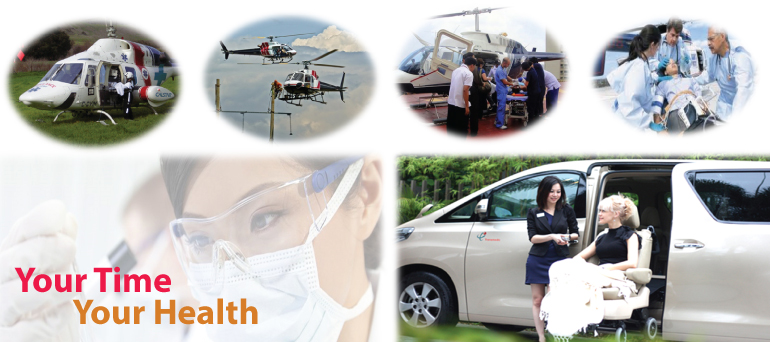 Medical Travel Concierge
As the professional medical travel concierge in Asia, Ace Medical Services provides one-stop inclusive tour and medical travel in Singapore.
Ace Medical Services liaisons with private and public healthcare providers to better service our international patients. 
Ace Medical Services works with Private hospital groups, such as with Raffles Medical Group (Singapore), Pacific Healthcare Group (Singapore), Novena Medical Centre (Singapore), Mount Elizabeth Hospital (Singapore), Gleneagles Hospital & Medical Centre (Singapore), Fortis Colorectal Hospital (Singapore), Ksamsung plastic surgery (Korea) and many other specialist centres to service our international patients. We also refers appropriate specialists from public hospital group such as Tan Tock Seng Hospital, and Singapore General Hospital. according to the needs of our clients. 
Being a full service medical travel concierge, we provides a one-stop hassle free Medical Tourism package for our clients. We take care of your needs from receiving client at the airport; arranging the accommodation; making transport arrangement, scheduling medical appointment, processing visa application, renting medical aids and many others. In essence, we will take care of all your needs while you concentrate on your health care related enhancement or treatment.
"At Ace Medical Services, we put our customers and their well being foremost in all that we do. We are committed to delivering the highest service standards for our clients."
Our Services include:
- Travel planning (Air ticketing, accommodation, visa arrangements, etc)
- Medical appointment and referrals management
- Admissions and discharges arrangement
- Airport meeting, transfer services, PrivateJet arrangement and Concierge services Health screening arrangement
- Admissions and discharges arrangement
Medical consultancy and and Specialists matching
- Local tour and sightseeing arrangement
Global Specialist Network
We've got connections. Our globally accessible medical network of doctors, nurses, and specialists will give you peace of mind. We can grant you and your family priority access to the top medical providers around the world.
Accommodation
Finding accommodation in Singapore is easy. A wide variety of accommodation is available in Singapore to suit a wide range of budgets and needs, starting from budget hostels right up to six-star luxury hotels. For a longer stay and the feel of a home away from home, you can opt for serviced apartments with full facilities to house your family. 
Arrival and Departure
As a major air hub in Asia Pacific, Singapore serves more than 60 airlines to over 145 cities through its Changi Airport. Quick and hassle-free clearance for passengers can be expected. There are conveniences such as ramps, elevators, specially-designed toilets and telephones. Please inform the airline crew of any special assistance you may require in Changi Airport, such as wheelchair services or quick immigration clearance. 
Transportation/Limousine
Getting around in Singapore is convenient, affordable and efficient. You have a choice of limousines, rental cars, buses, taxis, the MRT and MaxiCab airport shuttles. Our world class transport network gives you quick access to all parts of the country. 
Visa and Immigration
Visa applications for entry into Singapore can either be made to the Immigration & Checkpoints Authority or to the nearest Singapore Overseas Missions.
How quickly visas are processed depends on how critical the patients' need for treatment is. The visa processing time for those who require urgent medical attention may vary from that of international patients. 
To facilitate visa processing, submit a supporting letter from the Singapore hospital, stating the purpose of the visa application and details of the patient's medical condition, together with basic documents. Should you decide on a hospital/doctor after your arrival, you are required to supply an original copy of Form V39A (Letter of Introduction), completed and signed, issued by a Singapore contact.
Due to the special nature of Singapore as a country of immigrants from all over the world you shall encounter many physicians and other professional staff that speaks your language. However we are there to help you communicate with your doctors or translate medical documentation or any other documents to your language.
Future Commitment
At Ace Medical Concierge, we never stop striving to improve. We're constantly on the lookout for the best physicians and services available. We promise to remain focused on making sure that our members receive the best personal care possible.
At Medical Concierge Network, we give you options. Sometimes, doctors can make it sound like you only have one choice. That's why we're here 24 hours a day, 7 days a week to help you evaluate your personalized healthcare options and determine the best course of action. Whether you need to find the best doctor in the country, tailored medicine treatment options, or just need reassurance that everything will be okay, you can always count on Ace Medical Concierge Network to be there. From travel packages to medical billing advocates, we are your one-stop-shop for all of your inside-advice and private health advisory needs.